About:
Parkview Health is a not-for-profit, community-based health system serving a northeast Indiana and northwest Ohio population of more than 895,000. With more than 14,000 employees, Parkview's mission is to improve your health and inspire you to take steps to improve your well-being. They've been serving communities since the early beginnings at Fort Wayne City Hospital in 1878.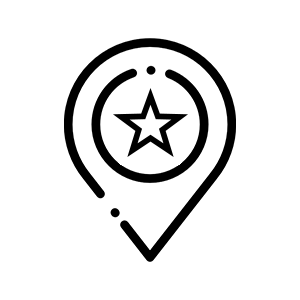 Location:
Fort Wayne, Indiana

Industry:
Hospital and Healthcare
The unique thing about you guys is that with the constant, consistent, touch bases, you do feel like we're in this together, let's do this!

The Challenge

Parkview Health was looking to replace their current HRIS Analyst, who was planning to retire by June 2022. Parkview's main focus was to find an individual to manage HR systems and their Applicant Tracking System. They were looking for a local resource who would be able to work onsite. Parkview said they partnered with us because they figured that need an individual with solid PeopleSoft experience.
Our Approach
Our point of contact at Parkview Health was their Supervisor of Talent Acquisition.
The position had been open for two weeks prior to our Intake Call.
Before our call, they had only one candidate in the process. However, their candidate was not currently in the same State as Parkview.
During our first call with them, they stated they decided to get on a call with us because they figured that Parkview couldn't find anyone with solid PeopleSoft experience with the required skill set.
During our Intake Meeting with Parkview, we gained a fair idea of the kind of individuals we had to search for them.
They were looking to onboard a resource as soon as possible as they wanted their current HRIS Analyst to help with training and transitioning into the role.
As sourcing Top Peoplesoft Talent is our legacy and continues to be, we were confident that we could find them their right fit.
We proceeded with our search for a PeopleSoft HRIS Analyst by creating a Candidate Information Package (CIP) based on the information gathered from our Intake Call with all the stakeholders.
Through our Weekly Steering Meetings, we stayed in touch with the Director of Compensation and HRIS, which helped us gain insights into their requirements.
We identified over 200+ candidates that would be a potential fit and narrowed it down to the best of the lot using our 17-touchpoints process.