This time of the year is not only special because of the festivities in the air and it's a time for reflection - but crucially it's a time when I like to make plans for the new year. I find that there is no better way to make plans for the New Year than in the immersive-company of those I spend the majority of my time - my day-time family, my work-family!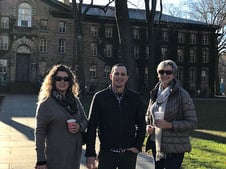 KapData had it's first annual meeting last week: December 6 - 7 2017 - we got together as a team in Princeton. We reviewed very very informally the year that was (they were trips to the art museum, to local bars, there was sushi - you got to have sushi, lazy walks in the gorgeous Princeton campus with small-world coffee in tow) and somewhere in there we made plans for the New Year.
The KapData Management Team posing together :) Good looking bunch, eh? Admit it!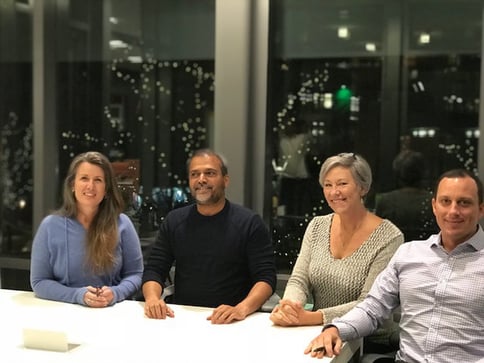 On the first day, during the afternoon session, we were fortunate to have Jolly Joseph Paily stop by for the entire afternoon.

Jolly's expertise and knowledge of the Direct Hire market was instrumental in honing our go-to market Direct Hire strategy. I am confident that his words have entered subliminally into our collective consciousness and we will be implementing many of his ideas and suggestions. Later that night, Jolly shared some pork-belly recipes et al over some drinks. It was a fun and valuable time with Jolly.
---
The following day we we had the opportunity to sit down with Mahesh Yadav, understanding the successful evolution of Optima Global into a super cool, super boutique, "Accounts Payable Automation" company.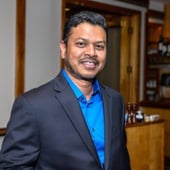 It was very interesting to learn that the success that Optima is able to produce year after year from a very small list of loyal clients -is clearly a testament of the trusted partnership status that they have been able to earn. Our take-away is that you don't need hundreds of clients to be successful - you need to create deep and trusted relationships with your clients and in turn your clients will offer their loyalty - and who doesn't love some client-loyalty. Thanks Mahesh for that!
---
On both days, we had the company of Kavita Madhavan who also happens to be our Chairwoman....I know she is certainly mine ;)


It was great to have her observe... as she has been my chief advisor for the past decade and her valuable insights at crucial moments, has shaped who I have become. So thank you Kavita!
The KapData management team is grateful to our clients, our partners, our employees and friends for such a wonderful opportunity in 2017 and we look forward to making 2018 even better.
Our family to yours: Happy Hanukkah, Merry Christmas, Happy New Year and a Fabulous Sankranthi.