It is 9:00 PM July 4th 2016 and the fireworks are going off in the distance. My dog Casey lies at my feet like a nervous wreck, he is not fond of fireworks. As I sit to write this note at a time when we are at end of the runway and we are about to take off. I must confess, like Casey I am bit nervous perhaps, but I am far more optimistic – and there is plenty reason for my optimism.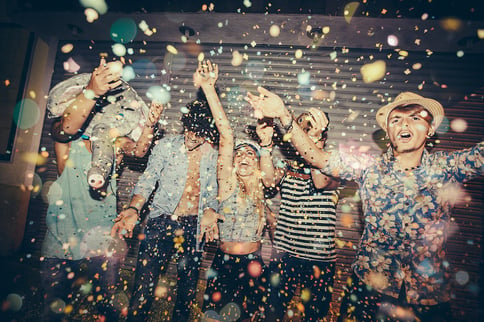 My story with Madgigs started in 2012, to be totally honest perhaps as early as 2008, but that is a story for another time. Having spent the better part of two plus decades in information technology staffing I believe there is a smarter way for young new staffing startups to access talent so that they can wow their clients and earn more of their loyalty and stay in business, if not altogether to dominate the scene.
Having spent the large part of my professional life as a Recruiter and later on as a self-employed Recruiter. I had to wear many hats, a staffing-prenuer (staffing entrepreneur) has to. There is sales, marketing, finance, operations etc. I was fortunate to experience the challenges, most staffing start-ups typically face, during the initial months and then to go on and make our presence really matter. Not once but more than twice. The verdict is out on my third one : Kapital Data Corp.
It is these experiences that burden me with a unique perspective that there is a better way to do staffing startups. It's hard to rest knowing what you know. Contrary to popular assumption, Tech Staffing is just getting started. We are not quite done with Technology, especially Information Technology. We have reached a point in human history where the advances in IT guarantees us a future full of limitless opportunities. We can apply IT to reengineer, reimagine every aspect of life on this planet. I must confess I read a simple yet inspiring note from a senior professional in my industry. For the skeptics amongst us I recommend you read Mr. Tony Salvaggio's post.
Here's some excerpts "Decades ago I concluded that technology would be the major driving force in our economy. ....But economists and technologists have repeatedly wondered: will this phenomenon slow down, or perhaps even come to a halt? Before trying to answer that question, let's examine this from a different perspective...
The human brain is perhaps the most sophisticated example of advanced computing and storage technology. The storage capacity (in a very small volume) is 2.5 petabytes of storage. What is a petabyte? Our cell phones and servers measure storage in gigabytes. A "petabyte", on the other hand, is one million gigabytes. But here's another way of looking at it: if you watched a streaming movie every minute of every day for 300 years and stored away every pixel and image, it would consume 2.5 petabytes of storage.
What a machine! I go through this exercise to make the point that we, today, are not even close to any practical computing barriers. The future is essentially unlimited and we, as humans, have endless opportunities to think, reengineer, reconfigure, and conceive of new ways of doing business. All of this translates into an ever changing and growing set of professional opportunities for IT professionals everywhere."
It is this assumption that the application of IT to seek out the limitless opportunities to better human life on this planet, guarantees a permanent place for all those who make a living in IT Staffing. IT Staffing is not only here to stay but grow and grow exponentially.
This belief is core at Madgigs: that IT Staffing will grow exponentially. We also believe the days of the generic staffing model in all likelihood will come under massive commoditization and offshoring pressure. The Big National staffing companies will become even bigger, although through costly acquisitions just to show growth. The mid sized companies will be forced to re-examine their models - some may go out of business or shrink significantly. The only ones that can thrive are the ones that super-specialize and leverage TA Tech to be relevant, cost effective and add real value. Thus along with the growth in IT, the rise of countless and highly niche staffing companies will come to be to serve highly specialized needs in the market.
Operating on this core belief we at Madgigs would like to enable the dreams of staffingprenuers. Simply put, Madgigs is an idea to transform the way new staffing business can come into being and thrive along the way. We enable staffing entrepreneurs by removing the drudgery from Lead Generation so they can acquire new clients, from Talent Acquisition so they can close deals faster and almost every aspect of the staffing business from Job Board for job syndication, to Immigration to back office time accounting to billing - but especially acquiring great Tech Talent. We will help them get started even, set up their staffing company i.e. select the right type of corporate structure, find a wining name for the business, help brand the business etc. However, at the core of Madgigs, the focus will always be on how to acquire top talent fast and for far fewer dollars - that will be a competitive advantage why you will want to come to Madgigs and stay with Madgigs.
I am particularly excited about our approach to staffing i.e. leveraging crowd-sourcing to gather intelligence. We don't just rely on technology, or a bunch of algorithms, we also combine this with human intelligence. We are nurturing a crowd-sourced approach especially when it comes to finding talent. We believe by involving a large group of individuals in the process of finding a person is like one big Easter egg hunt. It's our attempt to make staffing a little less monotonous and a lot more engaging and fun. And unbelievably cost effective.
If you always wondered about starting your own staffing business give us an opportunity to show you how we can help you start your staffing startup today!
If you are an Investor in HR Tech – let us show you why we are a fun idea waiting to happen, with your help.
This was a post I had written for my other company Madgigs Corp. The relevance of this message for Kapital Data Corp's stake holders is equally strong and hence I chose to duplicate this.