If perception is reality, Consultants are job hoppers - especially in the minds of Corporate Recruiters and Hiring Managers.
I hadn't thought much about this until this past week when I had encountered a client that considers Consultants as Job Hoppers. Although I was under a similar perception I wondered if this view is fair?
Last week, my firm was staffing a full-time direct hire role for a specialized skill - Peoplesoft Travel & Expenses Analyst. As a search consultant for Peoplesoft we intuitively knew that we are possibly dealing with a total population 50 candidates, at best, with this particular skill set, not thousands or hundreds. In this scenario, every candidate with that skill set is obviously considered viable if not the perfect match.
So, within hours of the search being activated when we identified a Travel & Expenses expert I was excited. The candidate was a life-long Consultant who I had several engagements with positive outcomes. In my mind, this was obviously considered the ideal scenario and in my eagerness to score a point we got the resume over to the client instantly. The client however rejected the candidate saying - the resume reflects too much "job hopping" and was not the ideal candidate for their environment.
This was clearly a learning moment for me. It is especially relevant, as these days, I am meeting one in five Consultants who want to hang up their travel boots and join an organization as a regular full-time employee. There are good reasons to do so. The two most common ones are: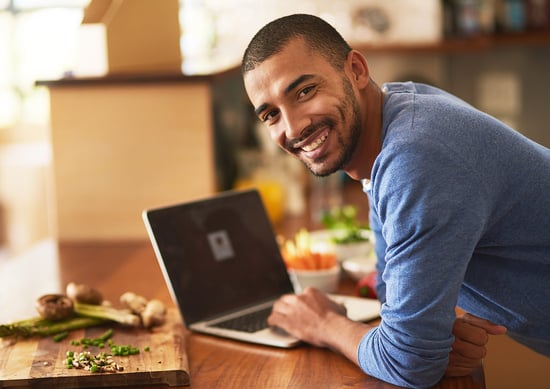 Compensation:
I find that these days the total compensation package a full-time employee makes is far more than most independent consultants make. In the past, there was this notion that for certain hot skills if you chose the life of an Independent Contractor you could make a lot more money versus if you chose the security and comfort of a full-time corporate job. Many progressive companies have made changes to how they attract, hire and retain their employees. Compensation is one aspect that they have made much progress. So when I see more and more independent contractors wanting to consider the steady life of a corporate employee I am not as surprised.
Life Style:
In the beginning going in and out of Airports can be endearing to the soul. In Hans Christian Andersen's words "To travel is to live." As long as this travel is for pleasure and recreation. Travel for work every week can be challenging on the body and family life. After a few years of weekly coast to coast travel even the most wanderlust amongst us has second thoughts about travel.
There could be other reasons why you may choose a corporate career. As an Independent Contractor, if you decide to make the switch you need to consider how you will overcome the job hopping perception your "Consultant" resume creates. The trust deficit in the minds of potential corporate employers could prevent you to be successful.
When a corporate recruiter reviews your resume, they will not see the value in the tens of projects you were on, they are trained to think of it as job-hopping. Although you may be an expert in that field.
Recognizing that a Consultant resume is different from an Employee resume is a good place to start. What is considered an asset to display multiple projects as a consultant with top industry client names is not the ideal approach when drafting your Direct Hire resume. Consider rewriting your resume and presenting your self-employed experience under one company, your company. Focus on tenure and problem solving.
Portray your total work experience i.e. the past 10 or 20 years of experience across 1 to 3 employers. On the very first page summarize your employment history with a deliberate intention to create strength in tenure.
Summarize your experience by listing the problems you solved, challenges you overcame, dollars you saved, efficiencies you gained etc.
Downplay the urge to list the who's who of Corporate America all over your resume.
A rewritten resume with these pointers should go a long way to changing perception and preconceived notions. Especially if you are looking to make your way back into corporate economy. Good luck and wish you a successful job hunt this summer.
Let me end with this response I had received to the same question as this topic's title on LinkedIn.
Aidan Duffy
I would say no. At the start I had an appetite for movement, different countries and experiences. A few times I was rolled off as I didn't make myself valuable enough and so was forced to hop. Since I settled down I have worked towards longevity with the same client as a goal. I have spent most of the last 10 years with the same client. Aidan